How To Add Concrete To Your Backyard In Lakeside Ca?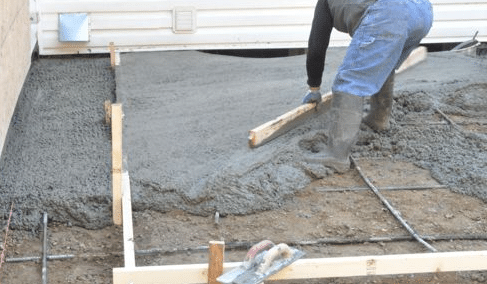 Concrete is a versatile material that can be used for a variety of applications around the home. Here are seven tips on how to use concrete in your backyard:
Create a patio. Concrete is an ideal material for creating a patio. You can have it poured in any shape or size and there are a variety of finishes that you can choose from. It's also durable and easy to maintain.
Build a fire pit. A fire pit is a great addition to any backyard. It's perfect for entertaining or just relaxing on a cool evening. Concrete is a great material to use for building a fire pit because it's durable and easy to work with.
Construct raised garden beds. If you want to add some height to your garden, consider building raised garden beds out of concrete. This will give your plants an extra boost and make it easier to tend to them.
Install a retaining wall. A retaining wall can be a great way to add structure to your landscape and prevent soil erosion. Concrete is an ideal material for this project because it's strong and easy to work with.
Build a driveway. If you need extra space to park your car or store lawn equipment, consider having a concrete driveway installed. It's durable and easy to maintain.
Create walkways. Walkways made of concrete can add a touch of elegance to your landscaping. They're also functional and can help direct foot traffic around your property.
Add decorative elements. Concrete can be stamped or stenciled to create a variety of patterns and designs. This is a great way to add some personality to your landscape and make it unique.
FAQ's
How Do I Put Concrete In My Backyard?
If you're looking to add concrete to your backyard, the best way to do it is to have it poured by a professional. This will ensure that it's done correctly and that you'll be happy with the results.
Can You Pour Concrete Directly On The Ground?
Yes, you can pour concrete directly on the ground. However, it's important to make sure that the area is level and free of debris before you begin.
Can I Pour My Own Concrete Patio?
Pouring your own concrete patio is possible, but it's best to leave this project to the professionals. They have the experience and knowledge necessary to ensure that the job is done correctly.
Conclusion
There are many different ways to incorporate concrete into your landscape, so it's important to have a clear idea of what you want before you begin. For more information, contact Concrete Contractor Lakeside Ca at (619) 678-0052.